Image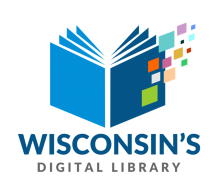 Wisconsin's Digital Library (powered by OverDrive), is a library database that lets you download FREE eBooks and audiobooks for use on your personal devices, including computers, iPads and Kindles. There are also apps that will allow you to use OverDrive with your iPhone, Android or other smartphone! Find out if your device is compatible with OverDrive.  If you would like help getting started with Overdrive, please contact Meagan at 608-643-8318 or view our basic instructions for Kindles (pdf) and the Libby app (pdf) for iPads, android devices and more.
OverDrive e-Reading Room
OverDrive has two special e-Reading rooms - one for children and one for teens - with age-appropriate titles. Lending policies and procedures are the same as the main OVerDrive database. This site compliments the main digital library, and all titles here can also be found in the main library.
For additional free content available for Kindles, Nooks, and other eReaders try one of these sites: